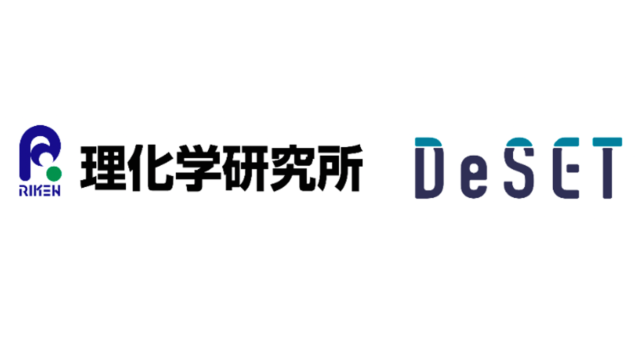 Leave a Nest Co., Ltd. (Headquarters: Shinjuku-ku, Tokyo, Representative: Jyo Inoue, hereinafter "Leave a Nest") has been a joint venture with the Japan Foundation and the Japan Advanced Science and Technology Education and Human Resources Research and Development Organization (JASTO) since 2017. We operate the "Undersea Exploration Technology Development Project (DeSET)" with the aim of establishing innovative undersea exploration technology through the fusion of different fields of academia, venture companies, town factories, and large companies.
This time, as part of the results of research and development of the theme "Realization of seafloor exploration by remote sensing using sound, light, and living things" in the first phase of DeSET (2017-2019) , RIKEN Center for Biosystems Biosciences. the joint research group around the Yo Tanaka team leader device research team, bottom棲生product [1] Torpedo is [2] using the autonomous movement, demonstrated that it is possible to create a bathymetric Figure it was done.
The results of this research can be expected to contribute to the widespread return of seafloor topographical information to society and its usefulness in various fields.
Currently, only about 19% of the total area on the earth's seafloor has been revealed with a resolution of less than 100 m in the XY axis direction. Clarification of unexplained areas is expected to contribute to human life in various fields such as submarine resource exploration, safe installation of submarine cables, more detailed climate prediction, and tsunami prediction due to earthquakes. Will be done. However, it is said that conventional technology requires enormous cost and hundreds of years, and it is a research area that has big hurdles to realize.
DeSET started in April 2017 with the goal of developing a new technology in Japan that can clarify about 80% of the unexplained areas left by 2030 in response to this issue. I did. A major feature is that researchers and engineers form a team that transcends the boundaries of the field and emphasizes the development of technology for quickly revealing seafloor topographic maps at low cost.
This time, this joint research group proposed a method using electric rays, which are benthic and can be used as a power source, as a biological agent [3] , which is completely different from the conventional seafloor exploration using measuring machines, and the validity of the method. Was verified. First, we plotted the movement of the electric ray in a large aquarium from the video shot of the electric ray, and confirmed that the electric ray was moving near the bottom most of the time. Next, it was demonstrated that topographical information on the seafloor can be obtained by attaching a small acoustic transmitter Pinger [4] to an electric ray and releasing it to the seafloor and tracking its position. This is the first example to show the possibility of seafloor topography mapping using benthic organisms.
This research will be published in the scientific journal "SN Applied Sciences" soon.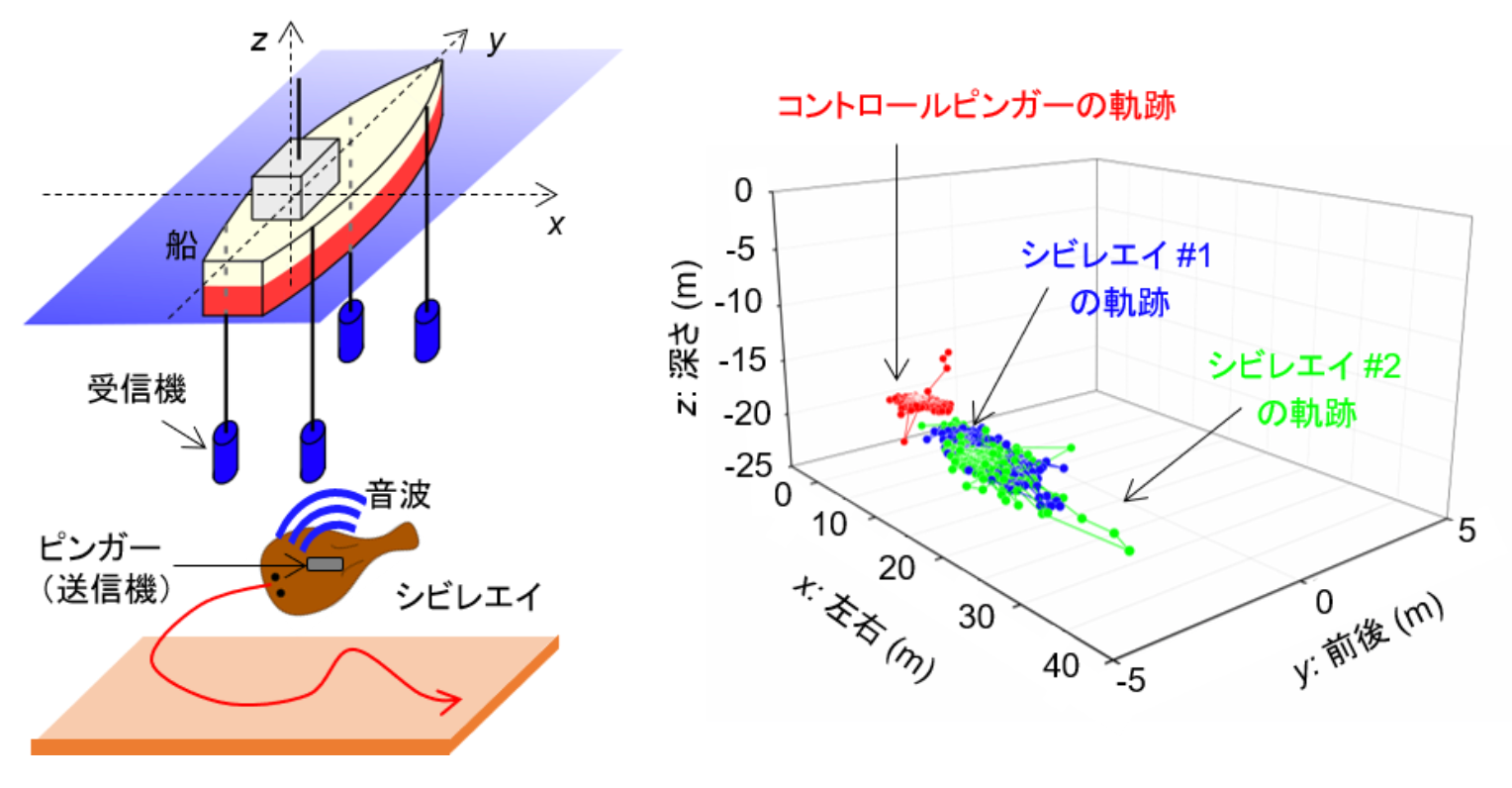 Seafloor exploration method using electric rays (left) and empirical data on the seafloor (right)
See also here for details of the research. →RIKEN Press Release
---
<Joint research group>
RIKEN Center for Biosystems Biosystems Integrated
Biodevices Research Team Team Leader    Yo Tanaka
Researcher                   Shunichi Funano
Senior Researcher                Nobuyuki Tanaka
Engineer                    Engineer
Toyoki Sasakura, Chairman of Aqua Sound Co., Ltd.
Akira Hamano, Professor Emeritus, National Fisheries University
<Research support>
This research is a technology development project "DeSET" for undersea exploration by the Japan Foundation, Japan Advanced Science and Technology Education Human Resources Research and Development Organization (JASTO), Leave a Nest Co., Ltd., and the Japan Society for the Promotion of Science (JSPS) Grant-in-Aid for Scientific Research. Research (Sprouting) This was carried out with the support of "Undersea / Space Exploration by Hybrid Robot of Biological and Mechanical (Research Leader: Yo Tanaka)".
In addition, it was supported by the experimental cooperation of Professor Kazuo Miyashita, Field Science Center for Northern Biosphere, Hokkaido University, and Assistant Professor Kenji Minami, Estury Research Center, Shimane University.
<DeSET>
DeSET is a joint project of The Nippon Foundation, Japan Advanced Science and Technology Education and Human Resources Research and Development Organization (JASTO), and Leave a Nest Co., Ltd., which started in April 2017. The ultimate goal of this project is to create a seafloor topographic map with a resolution of 100 m or less in the XY-axis direction over the entire sea area on the earth, and to create a technology from Japan that can dramatically accelerate its realization. It is done for the purpose. Website:https://deset-en.lne.st/
---
[1] Benthos
A general term for organisms that inhabit the sediment among the organisms that inhabit the waters. Typical examples are shellfish, crustaceans, and echinoderms, but some of the rays used this time are benthic.
[2] Electric ray
type of strong electric fish that generates strong electricity like the electric eel and the electric catfish. The total length is about 35 cm. Some species also inhabit the waters near Japan. The scientific name of the species used is Narke japonica.
[3] Biological agent
Here, it means an organism that takes charge of seafloor exploration as an agent for humans and machines.
[4] Pinger
A small ultrasonic oscillator developed to study the behavior of marine organisms such as fish. When sending ultrasonic waves, it makes a pinging sound, so it has come to be called a pinger.
---
<Inquiries regarding this matter>
Leave a Nest Co., Ltd. Management Office Kaori Nakajima
E-mail:[email protected]
<Presenter> * Please contact the presenter for research details.
RIKEN Center for Biosystems Biosciences Integrated Biodevices Research Team
Team Leader Yo Tanaka
RIKEN Public Relations Office Press
E-mail:ex-press[at]riken.jp
* Please replace [at] above with @.